This study is in progress, not accepting new patients
Interstitial Brachytherapy With or Without External-Beam Radiation Therapy in Treating Patients With Prostate Cancer
a study on Prostate Cancer
Summary
Eligibility

for males ages 18-120 (full criteria)

Location

Dates

study started

Principal Investigator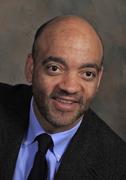 Description
Summary
RATIONALE: Radiation therapy uses high-energy x-rays and other sources to damage tumor cells. Interstitial brachytherapy uses radioactive material placed directly into or near a tumor to kill tumor cells. Combining interstitial brachytherapy with external-beam radiation therapy may kill more tumor cells. It is not yet known whether interstitial brachytherapy is more effective with or without external-beam radiation therapy in treating prostate cancer.
PURPOSE: Randomized phase III trial to compare the effectiveness of interstitial brachytherapy with or without external-beam radiation therapy in treating patients who have prostate cancer.
Official Title
A Phase III Study Comparing Combined External Beam Radiation and Transperineal Interstitial Permanent Brachytherapy With Brachytherapy Alone for Selected Patients With Intermediate Risk Prostatic Carcinoma
Details
OBJECTIVES:
Compare the 5-year freedom from progression in patients with intermediate-risk prostate cancer treated with interstitial brachytherapy with or without external beam radiotherapy (EBRT).
Compare biochemical (i.e., prostate-specific antigen) failure, biochemical failure by the Phoenix definition, disease-specific survival, local progression, and distant metastases in patients treated with these regimens.
Compare morbidity and quality of life of patients treated with these regimens.
Determine the feasibility of collecting Medicare data in a large RTOG prostate cancer clinical trial for cost effectiveness and cost utility analysis of combined treatment with interstitial brachytherapy and EBRT.
Prospectively collect diagnostic biopsy samples from these patients for future biomarker analyses.
OUTLINE: This is a randomized, multicenter study. Patients are stratified according to disease stage (T1c vs T2a or T2b), Gleason score (≤ 6 vs 7), prostate-specific antigen (< 10 ng/mL vs 10-20 ng/mL), and prior neoadjuvant hormonal therapy (yes vs no). Patients are randomized to 1 of 2 treatment arms.
Arm I: Patients undergo external beam radiotherapy 5 days a week for 5 weeks. Within 2-4 weeks of radiotherapy, patients undergo interstitial brachytherapy with iodine I 125 or palladium Pd 103 seeds.
Arm II: Patients undergo interstitial brachytherapy only, as in arm I. Quality of life is assessed at baseline, at 4, 12, and 24 months, and then annually for 3 years.
After completion of study treatment, patients are followed at 3-5 weeks, at 4, 6, 9, and 12 months, every 6 months for 4 years, and then annually thereafter.
Keywords
Prostate Cancer stage IIB prostate cancer stage IIA prostate cancer adenocarcinoma of the prostate Prostatic Neoplasms iodine I 125 palladium Pd 103 radiation therapy
Eligibility
For males ages 18-120
DISEASE CHARACTERISTICS:
Histologically confirmed adenocarcinoma of the prostate
T1c-T2b, N0, M0
Intermediate-risk disease, as defined by 1 of the following:
Gleason score < 7 AND prostate-specific antigen (PSA) 10-20 ng/mL
Gleason score 7 AND PSA < 10 ng/mL
No evidence of distant metastases
Prostate volume ≤ 60 cc by transrectal ultrasonography
American Urological Association voiding symptom score no greater than 15 (alpha blockers allowed)
PATIENT CHARACTERISTICS:
Age
Performance status
Life expectancy
Hematopoietic
Hepatic
Renal
Other
Patients must use effective contraception
No other malignancy within the past 5 years except basal cell or squamous cell skin cancer or carcinoma in situ at any other site
No major medical or psychiatric illness that would preclude study therapy
No hip prosthesis
PRIOR CONCURRENT THERAPY:
Biologic therapy
Chemotherapy
Endocrine therapy
Prior neoadjuvant hormonal therapy allowed provided the following are true:
Therapy was initiated within 2-6 months of study enrollment
Therapy was no more than 6 months in duration
Use of 5-alpha reductase inhibitors (e.g., finasteride) is discontinued before registration
No concurrent hormonal therapy
Radiotherapy
No prior pelvic radiotherapy
Surgery
No prior radical surgery for prostate cancer
No prior transurethral resection of the prostate
No prior cryosurgery
Other
No prior transurethral needle ablation of the prostate
No prior transurethral microwave thermotherapy of the prostate
Locations
UCSF Helen Diller Family Comprehensive Cancer Center




San Francisco

California

94115

United States

Kaiser Permanente Medical Center - San Francisco Geary Campus




San Francisco

California

94115

United States

California Pacific Medical Center - California Campus




San Francisco

California

94118

United States

Kaiser Permanente Medical Center - South San Francisco




South San Francisco

California

94080

United States

California Cancer Center - Woodward Park Office




Fresno

California

93720

United States

Alta Bates Summit Medical Center - Summit Campus




Oakland

California

94609

United States

Bay Area Breast Surgeons, Incorporated




Oakland

California

94609

United States

CCOP - Bay Area Tumor Institute




Oakland

California

94609

United States

Larry G Strieff MD Medical Corporation




Oakland

California

94609

United States

Tom K Lee, Incorporated




Oakland

California

94609

United States

Alta Bates Summit Comprehensive Cancer Center




Berkeley

California

94704

United States

Kaiser Permanente Medical Center - Richmond




Richmond

California

94801

United States

Peninsula Medical Center




Burlingame

California

94010

United States

Kaiser Permanente - Division of Research - Oakland




Oakland

California

94611

United States

Kaiser Permanente Medical Center - Oakland




Oakland

California

94611

United States

Kaiser Foundation Hospital - San Rafael




San Rafael

California

94903

United States

East Bay Radiation Oncology Center




Castro Valley

California

94546

United States

Valley Medical Oncology Consultants - Castro Valley




Castro Valley

California

94546

United States

Kaiser Permanente Medical Center - Hayward




Hayward

California

94545

United States

Contra Costa Regional Medical Center




Martinez

California

94553-3156

United States

Kaiser Permanente Medical Center - Redwood City




Redwood City

California

94063

United States

Kaiser Permanente Medical Center - Walnut Creek




Walnut Creek

California

94596

United States

Sutter Health - Western Division Cancer Research Group




Novato

California

94945

United States

Sutter Solano Medical Center




Vallejo

California

94589

United States

Valley Medical Oncology




Fremont

California

94538

United States

El Camino Hospital Cancer Center




Mountain View

California

94040

United States

Kaiser Permanente Medical Center - Santa Clara Kiely Campus




Santa Clara

California

95051

United States

Santa Clara

California

95051

United States

Rohnert Park Cancer Center




Rohnert Park

California

94928

United States

Solano Radiation Oncology Center




Vacaville

California

95687

United States

Kaiser Permanente Medical Center - Santa Teresa




San Jose

California

95119

United States

Kaiser Permanente Medical Center - Santa Rosa




Santa Rosa

California

95403

United States
Details
Status

in progress, not accepting new patients

Start Date

Sponsor

Radiation Therapy Oncology Group

ID

Phase

Phase 3

Lead Scientist

Study Type

Interventional

Last Updated

May 2017
Frequently Asked Questions