Summary
Eligibility

for people ages 18 years and up (full criteria)

Location

Dates

study started

estimated completion:

Principal Investigator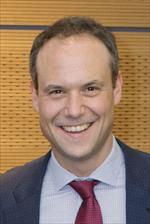 Description
Summary
This randomized Phase III study is to evaluate whether pazopanib compared with placebo can prevent or delay recurrence of kidney cancer in patients with moderately high or high risk of developing recurrence after undergoing kidney cancer surgery
Official Title
A Randomized, Double-blind, Placebo-controlled Phase III Study to Evaluate the Efficacy and Safety of Pazopanib as Adjuvant Therapy for Subjects With Localized or Locally Advanced RCC Following Nephrectomy
Keywords
Cancer anti-angiogenic agent renal cell carcinoma pazopanib adjuvant therapy VEGFR inhibitor Carcinoma, Renal Cell
Eligibility
You can join if…
Open to people ages 18 years and up
Signed written informed consent
Diagnosis of RCC with clear-cell or predominant clear-cell histology
Subjects with non-metastatic disease (M0) fulfilling any of the following combinations of pathologic staging based on American Joint Committee on Cancer (AJCC) TNM staging version 2010 and Fuhrman nuclear grading.
pT2, G3 or G4, N0; or,
pT3, G any, N0; or,
pT4, G any, N0; or,
pT any, G any, N1
Fulfill all of the following criteria of disease-free status at baseline:
Had complete gross surgical resection of all RCC via radical or partial nephrectomy using either open or laparoscopic technique.
Baseline imaging of chest, abdomen and pelvis shows no metastasis or residual tumor lesions as confirmed centrally by an independent radiologist.
Received no prior adjuvant or neo-adjuvant treatment for RCC
Recovered from nephrectomy: any surgery related toxicities should be reduced to ≤grade 1 per NCI Common Terminology Criteria for Adverse Events (CTCAE) (Version 4)
Karnofsky performance scale (KPS) of ≥ 80
Adequate organ system function
You CAN'T join if...
History of another malignancy. Exception: Subjects who have had another malignancy and have been disease-free for 5 years, or subjects with a history of completely resected non-melanomatous skin carcinoma or successfully treated in situ carcinoma are eligible
Clinically significant gastrointestinal abnormalities that may increase the risk for gastrointestinal bleeding including, but not limited to:
Active peptic ulcer disease
Inflammatory bowel disease (e.g. ulcerative colitis, Crohn's disease), or other gastrointestinal conditions with increased risk of perforation
History of abdominal fistula, gastrointestinal perforation, or intra abdominal abscess within 28 days prior to beginning study treatment
Active diarrhea of any grade
Clinically significant gastrointestinal abnormalities that may affect absorption of investigational product including, but not limited to:
Malabsorption syndrome
Major resection of the stomach or small bowel
History of human immunodeficiency virus (HIV) infection
History of active hepatitis
Presence of uncontrolled infection.
History of any one or more of the following cardiovascular conditions within the past 6 months:
Cardiac angioplasty or stenting
Myocardial infarction
Unstable angina
Coronary artery bypass graft surgery
Symptomatic peripheral vascular disease
History of Class III or IV congestive heart failure, as defined by the New York Heart Association Classification of Congestive Heart Failure
History of cerebrovascular accident including transient ischemic attack (TIA),pulmonary embolism or untreated deep venous thrombosis (DVT) within the past 6 months.
Corrected QT interval (QTc) > 480 milliseconds (msec)
Poorly controlled hypertension, defined as systolic blood pressure (SBP) of ≥140 mmHg or diastolic blood pressure (DBP) of ≥ 90mmHg.
Note: Initiation or adjustment of antihypertensive medication(s) is permitted prior to study entry. Blood pressure (BP) must be re-assessed on two occasions that are separated by a minimum of 1 hour; on each of these occasions, the mean (of 3 readings) SBP / DBP values from each BP assessment must be <140/90 mmHg in order for a subject to be eligible for the study (see Section 7.6.2 for instruction on blood pressure measurement and obtaining mean blood pressure values).
Evidence of active bleeding or bleeding diathesis
Any serious and/or unstable pre-existing medical, psychiatric, or other condition that could interfere with subject's safety, provision of informed consent, or compliance to study procedures
Unable or unwilling to discontinue use of prohibited medications for at least 14 days or five half-lives of a drug (whichever is longer) prior to the first dose of study treatment and for the duration of the study.
Concurrent therapy given to treat cancer including treatment with an investigational agent or concurrent participation in another clinical trial involving anti-cancer investigational drug.
Administration of an investigational drug within 30 days or 5 half-lives, whichever is longer, preceding the first dose of study treatment.
Have a known immediate or delayed hypersensitivity reaction or idiosyncrasy to drugs chemically related to pazopanib or excipients that in the opinion of the investigator contraindicates their participation.
Prior or current use of systemic anti-VEGF inhibitors, cytokines (e.g. interferon,interleukin 2).
Locations
Novartis Investigative Site




San Francisco

California

94115

United States

Novartis Investigative Site




South San Francisco

California

94080

United States

Novartis Investigative Site




Fresno

California

93720

United States

Novartis Investigative Site




Oakland

California

94611

United States

Novartis Investigative Site




Walnut Creek

California

94596

United States

Novartis Investigative Site




Stanford

California

94305

United States

Novartis Investigative Site




Vallejo

California

94589

United States

Novartis Investigative Site




Santa Clara

California

95051

United States

Novartis Investigative Site




Antioch

California

94531

United States

Novartis Investigative Site




San Jose

California

95119-1110

United States
Details
Status

in progress, not accepting new patients

Start Date

Completion Date

(estimated)

Sponsor

Novartis Pharmaceuticals

ID

Phase

Phase 3

Lead Scientist

Study Type

Interventional

Last Updated

March 28, 2018
Frequently Asked Questions