Summary
Eligibility

for people ages 18 years and up (full criteria)

Location

Dates

study started

estimated completion

Principal Investigator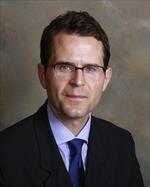 Description
Summary
This is a Phase 1, open-label, first-in-human (FIH) dose-escalation study designed to evaluate the safety, tolerability, pharmacokinetics (PK), pharmacodynamics (PD) and preliminary antitumor activity of DCC-2618, administered orally (PO), in adult patients with advanced malignancies. The study consists of 2 parts, a dose-escalation phase and an expansion phase.
Official Title
A Multicenter Phase 1, Open-Label Study of DCC-2618 to Assess Safety, Tolerability, and Pharmacokinetics in Patients With Advanced Malignancies
Keywords
Gastrointestinal Stromal TumorsAggressive Systemic MastocytosisAdvanced CancersGastrointestinal stromal tumors (GIST)systemic mastocytosis (SM)PDGFR-alphaKITmast cell leukemia (MCL)mast cell disease (MCD)DCC-2618melanomaaggressive systemic mastocytosis (ASM)soft tissue sarcoma (STS)germ cell tumorspenile cancernon-small cell lung carcinoma (NSCLC)renal impairmentAggressionMastocytosisMastocytosis, SystemicEscalation
Eligibility
You can join if…
Open to people ages 18 years and up
(Escalation and Expansion Phases)
Patients must meet the following criteria to be eligible to enroll in the study:
Male or female patients ≥18 years of age.
Patients must have histologically confirmed solid tumors or hematologic malignancies.
Eligible patients include the following:
GIST patients must have a KIT and PDGFRA mutation and must have progressed on or had an intolerability to at least 1 line of systemic anticancer therapy.
SM patients must have a confirmed diagnosis of advanced SM according to 2016 World Health Organization (WHO) criteria for SM and must have documented KIT mutant disease.
Advanced SM includes: ASM, SM with associated hematologic neoplasm (SM-AHN), wherein the AHN does not require immediate alternative therapy. AHNs that are eligible include: low grade myelodysplastic syndrome (MDS) with a high SM burden who require treatment for SM only, myeloproliferative neoplasms (MPN), MDS/MPN, and HES/CEL, and MCL.
Patients with advanced SM must present with at least 1 eligible C-Finding (organ damage) per 2013 International Working Group-Myeloproliferative Neoplasms Research and Treatment (IWG-MRT) & European Competence Network on Mastocytosis consensus response criteria.
ii. Patients with imatinib-sensitive KIT mutations must have progressed on or were intolerant to a tyrosine kinase inhibitor.
iii. Patients with histopathologically-confirmed MCL without a C-finding are eligible.
iv. Patients with symptomatic smoldering systemic mastocytosis (SSM) are eligible.
Patients with hematologic malignancies featuring clonal expansion of eosinophils driven by genomic alterations of KIT or PDGFRA (eg, HES or CEL) are eligible if they have progressed on or are intolerant of imatinib therapy. Patients with de novo imatinib resistant mutations, such as but not limited to KIT D816V or PDGFRA D842V, are eligible without prior imatinib therapy.
Malignant glioma patients with genomic alterations potentially conferring sensitivity to DCC-2618 including, but not limited to, amplification and/or mutations of PDGFRA and/or KIT.
Other solid tumor patients that have alterations in genes encoding kinases that are targets of DCC-2618. This includes:
Melanoma
Soft tissue sarcoma patients (including but not limited to: malignant peripheral nerve sheath tumors (MPNST), desmoplastic small round cell tumors (DSRCT), and dermatofibrosarcoma protuberans tumors (DFSP)
Other solid tumor patients (non-melanoma, non-STS; specifically germ-cell, penile, and non-small cell lung carcinoma)
Renal impairment cohort
Eastern Cooperative Oncology Group (ECOG) performance status (PS) of ≤2.
Adequate organ function and bone marrow function.
You CAN'T join if...
(Escalation and Expansion Phases)
Patients meeting any of the following criteria will be excluded from the study:
GIST patients with wild type or unknown KIT or PDGFRA status.
Patients with SM or other hematologic malignancies will be excluded if the following apply:
SM patients with wild type KIT mutational status.
SM patients with neutropenia accompanied by fever or infection, or thrombocytopenia associated with clinically significant bleeding.
• Patients with an infection that is well controlled with antibiotics are eligible if there is an immediate need for treatment.
SM-AHN patients diagnosed with:
SM with MDS who require treatment for MDS. ii. Patients requiring immediate treatment for AHN.
Patients with leukemias, with the exception of MCL and CEL, that have progressed after imatinib.
Eosinophilic myeloproliferative neoplasm patients: i. Lacking a mutation that is a known target of DCC-2618.
Has a known additional malignancy that is progressing or required active treatment within 3 years of the first dose of study treatment. Exceptions include basal cell carcinoma of the skin, squamous cell carcinoma of the skin that has undergone potentially curative therapy, or other in situ cancers.
New York Heart Association class III and IV heart disease, active ischemia or any other uncontrolled cardiac condition such as angina pectoris, clinically significant cardiac arrhythmia requiring therapy, uncontrolled hypertension or congestive heart failure.
Arterial thrombotic or embolic events such as cerebrovascular accident (including ischemic attacks) or hemoptysis within 6 months before start of study drug.
Venous thrombotic events (eg, deep vein thrombosis) or pulmonary arterial events (eg, pulmonary embolism) within the 3 months before start of study drug. Patients with venous thrombotic events ≥3 months before start of study drug on stable anticoagulation therapy are eligible.
Baseline prolongation of the rate-corrected QT interval based on repeated demonstration of QT interval corrected by Fridericia's formula (QTcF) >450 ms in males or >470 ms in females or history of long QT interval corrected (QTc) syndrome.
Left ventricular ejection fraction (LVEF) <50% or below the lower limit of normal (whichever is higher).
Major surgery within 4 weeks of the first dose of study drug; following major surgeries >4 weeks prior to the first dose of study drug, all surgical wounds must be healed and free of infection or dehiscence.
. Any other clinically significant comorbidities.
. Illnesses that could affect oral absorption.
. Known human immunodeficiency virus or active hepatitis C infection only if the patient is taking per protocol prohibited medications, active hepatitis B, or active hepatitis C infection.
. If female, the patient is pregnant or lactating.
. Known allergy or hypersensitivity to any component of the investigational drug product. Patients with history of Stevens-Johnson syndrome on a prior tyrosine kinase inhibitor (TKI) are excluded.
Locations
UCSF (glial malignancies only)

accepting new patients




San Francisco

California

94143

United States

Stanford University Hematology Clinic (mastocytosis)

accepting new patients




Palo Alto

California

94305

United States
Details
Status

accepting new patients

Start Date

Completion Date

(estimated)

Sponsor

Deciphera Pharmaceuticals LLC

ID

Phase

Phase 1

Study Type

Interventional

Last Updated
Frequently Asked Questions
Please contact me about this study
We will not share your information with anyone other than the team in charge of this study. Submitting your contact information does not obligate you to participate in research.
Thank you!
The study team should get back to you in a few business days.
You will also receive an email with next steps. Check your junk/spam folder if needed.
If you do not hear from the study team, please call 888-689-8273 and tell them you're interested in study number NCT02571036.