This study is not yet accepting patients
Optimal Chemopreventive Regimens to Prevent Malaria and Improve Birth Outcomes in Uganda
a study on Malaria
Summary
Eligibility

for females ages 16 years and up (full criteria)

Healthy Volunteers

healthy people welcome

Dates

study started

estimated completion

Principal Investigator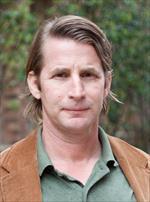 Description
Summary
Details
Keywords
Malaria dihydroartemisinin-piperaquine sulfadoxine-pyrimethamine IPTp reproductive tract infection microbiome drug resistance Pyrimethamine Piperaquine Sulfadoxine Fanasil, pyrimethamine drug combination Dihydroartemisinin Sulfadoxine-pyrimethamine (SP) Dihydroartemisinin-piperaquine (DP) SP + DP given every 4 weeks
Eligibility
Lead Scientists
at UCSF
Grant Dorsey, MD, PhD
Since 1998, my research has primarily focused on clinical and molecular studies of malaria with a focus on antimalarial drug therapy. Our research group has completed over two dozen clinical trials involving over 10,000 patients, 9 different treatment regimens, and 9 sites in Uganda and Burkina Faso.
Phil Rosenthal, MD
We have three main areas of interest, all involving malaria, one of the most important infections of humans. First, we study the basic biology of malaria parasites, including the biochemical properties and biological roles of parasite proteases and mechanisms of action of novel antimalarial agents.
Details
Status

not yet accepting patients

Start Date

Completion Date

(estimated)

Sponsor

Grant Dorsey, M.D, Ph.D.

ID

Phase

Phase 3

Study Type

Interventional

Last Updated
Frequently Asked Questions