A Study of Selinexor in Combination With Standard of Care Therapy for Newly Diagnosed or Recurrent Glioblastoma
a study on Astrocytoma Glioblastoma Glioma
Summary
Eligibility

for people ages 18 years and up (full criteria)

Location

Dates

study started

estimated completion

Principal Investigator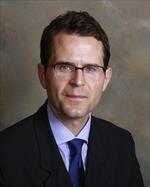 Description
Summary
This is a Phase 1/2 study of selinexor in combination with standard of care (SoC) therapy for newly diagnosed glioblastoma (nGBM) or recurrent glioblastoma (rGBM). This study will be conducted in 2 phases: a Phase 1a dose finding study followed by Phase 1b (dose expansion) and a Phase 2 randomized efficacy exploration study and will independently evaluate 3 different combination regimens in 3 treatment arms in patients with nGBM (Arms A and B) or with rGBM (Arm C). - Arm A: evaluating the combination of selinexor with radiation therapy (S-RT) in nGBM participants with uMGMT - Arm B: evaluating the combination of selinexor with radiation therapy and temozolomide (TMZ) (S-TRT) in nGBM participants with methylated-O6-methylguanine-DNA-methyltransferase (mMGMT) - Arm C: evaluating the combination of selinexor with lomustine (or carmustine, if lomustine is not available) (S-L/C) in rGBM participants regardless of MGMT status - Arm D: evaluating the combination of selinexor with bevacizumab in rGBM participants regardless of MGMT status - Arm E: evaluating the combination of selinexor with tumor treating fields (TTField) in rGBM participants regardless of MGMT status
Official Title
A Phase 1/2 Study of Selinexor in Combination With Standard of Care (SoC) Therapy for Newly Diagnosed or Recurrent Glioblastoma
Keywords
Glioblastoma Multiforme, nGBM, rGBM, GBM, Temozolomide, Lomustine, KPT-330, XPOVIO, Selinexor, Newly diagnosed glioblastoma multiforme, Recurrent glioblastoma multiforme, Bevacizumab, TTField, Glioblastoma, Carmustine, Temozolomide (TMZ), Lomustine (CCNU), Selinexor+Lomustine/Carmustine, Selinexor+Bevacizumab, Selinexor+TTField
Eligibility
You can join if…
Open to people ages 18 years and up
Written informed consent in accordance with federal, local, and institutional guidelines.
Age ≥18 years at the time of informed consent and ≥22 year for Arm E.
Pathologically confirmed glioblastoma (including all histological variants; documentation to be provided) that are newly diagnosed (for Arms A and B) or relapsed disease (for Arm C, D and E) after 1 to 2 line of systemic therapy (RT ± TMZ or RT ± TMZ in combination with other drug) (surgical resection of recurrent disease allowed). For Arms A and B, MGMT status should be available.
Prior therapy:
Arms A and B: participants who have not received RT or any systemic therapy for brain tumor and must be eligible for definitive external beam RT and TMZ
Arm C, D and E: participants must have received prior treatment with RT with or without TMZ and only 1 prior line of therapy (RT ± TMZ in combination with other drug is allowed).
Measurable disease according to RANO/modified RANO guidelines is required only for Arm C, D and E; it is not required for Arms A or B.
Participants enrolling into Arms C, D, and E must be on a stable or decreasing dose of corticosteroids (or none) for at least 5 days prior to the baseline magnetic resonance imaging (MRI).
Karnofsky Performance Score (KPS) ≥70 (for Arms A and B) and 60 (for Arms C, D, and E).
Participants must have adequate organ function ≤2 weeks of study treatment as defined by the following laboratory criteria:

Hematological function ≤7 days prior to Cycle 1 Day 1 (C1 D1): Absolute neutrophil count (ANC) ≥1.5109 per Liter (/L); platelet count ≥150109/L; and hemoglobin (Hb) ≥10.0 gram per deciliter (g/dL). Transfusion is not allowed within 7 days prior to C1 D1

Hepatic function: bilirubin ≤2the upper limit of normal (ULN), alanine transaminase (ALT) ≤2.5ULN, aspartate transaminase (AST) ≤2.5ULN; unless bilirubin elevation is related to Gilbert's Syndrome for which bilirubin must be <4ULN

Renal function: calculated (Cockcroft-Gault) or measured creatinine clearance ≥30 milliliter per minute (mL/min)
Female participants of childbearing potential must have a negative serum pregnancy test at Screening and agree to use highly effective methods of contraception throughout the study and for 6 months following the last dose of study treatment.
Fertile male participants who are sexually active with a female of childbearing potential must use highly effective methods of contraception throughout the study and for 6 months following the last dose of study treatment.
For Arms A and B: participants must have had surgery and/or biopsy not greater than [>] 8 weeks prior to initial screening.
Participants must consent to provide tumor tissue and blood samples to be used for future molecular testing for correlative studies.
Limited to supratentorial disease for Arm E only.
You CAN'T join if...
Participants who are receiving any other investigational agents and /or have had prior therapy including:
For Arms A and B only:
Participants who have previously received RT to the brain
Participants who received chemotherapy for the treatment of their glioma
Participants who are being treated with implanted Gliadel wafers
For Arm C:
Prior nitrosoureas
For Arms C, D, and E:
<4 weeks from prior TMZ or other chemotherapy, or <4 weeks or 5 half-lives (whichever is shorter) for investigational agents prior to start of study treatment
Prior treatment bevacizumab or other direct Vascular endothelial growth factor/Vascular endothelial growth factor receptor (VEGF/VEGFR) inhibitors. For any questions of the definition of a direct VEGF/VEGFR inhibitor, consult the study Medical Monitor
Any AE which has not recovered to Grade <=1, or returned to baseline, related to the previous GBM therapy, except alopecia, and some other Grade 2 AEs that have been stabilized (upon Medical Monitor approval)
Participants who are being treated or plan to be treated during this study with TTField for participants in Arms A to D.
Major surgery <2 weeks prior to the start of study treatment for Arms A to C and E, <4 weeks for Arm D.
History of allergic reactions attributed to compounds of similar chemical or biological composition to selinexor or other study treatment.
Participants must not have significantly diseased or obstructed gastrointestinal tract malabsorption, uncontrolled vomiting or diarrhea, or inability to swallow oral medication.
Participants with coagulation problems and medically significant bleeding in the month prior to start of treatment (peptic ulcers, epistaxis, intracranial hemorrhage, spontaneous bleeding). Prior history of deep vein thrombosis or pulmonary embolism is not exclusionary.
Currently pregnant or breastfeeding.
For Arms A and B: participants with pre-existing known or suspected radiation sensitivity syndromes will be excluded due to potential confounding effect on outcome.
Any life-threatening illness, active medical condition, organ system dysfunction, or serious active psychiatric issue which, in the Investigator's opinion, could compromise the participant's safety or the participant's ability to remain compliant with study procedures.
Uncontrolled (i.e., clinically unstable) infection requiring parenteral antibiotics, antivirals, or antifungals within 7 days prior to first dose of study treatment; however, prophylactic use of these agents is acceptable even if parenteral.
Participants with mutated isocitrate dehydrogenase (IDH) should be excluded for Phase 2.
For participants in Arm C, Forced Vital Capacity (FVC) or Carbon Monoxide Diffusing Capacity (DLCO) below 70% of predicted.
For Arm E: implanted active electronic medical devices such as programmable intraventricular shunts, spinal cord, vagus nerve or deep brain stimulators, pacemakers or implantable automatic defibrillators, skull defect (i.e. missing bone with no replacement), sensitivity to conductive hydrogels as used in electrocardiograms (ECGs), an underlying serious scalp condition that may interfere with placement of arrays, or bullet fragments, or documented clinically significant arrhythmias.
Locations
University of California

accepting new patients




San Francisco

California

94122

United States

University of Southern California (USC Norris Comprehensive Cancer Center and LAC+USC Medical Center)

accepting new patients




Los Angeles

California

90033

United States
Lead Scientist
at UCSF
Nicholas Butowski, MD
Professor, Neurological Surgery, School of Medicine. Authored (or co-authored) 122 research publications
Details
Status

accepting new patients

Start Date

Completion Date

(estimated)

Sponsor

Karyopharm Therapeutics Inc

ID

Phase

Phase 1/2 research study

Study Type

Interventional

Participants

Expecting 474 study participants

Last Updated
Frequently Asked Questions
Please contact me about this study
We will not share your information with anyone other than the team in charge of this study. Submitting your contact information does not obligate you to participate in research.
Thank you!
The study team should get back to you in a few business days.
You will also receive an email with next steps. Check your junk/spam folder if needed.
If you do not hear from the study team, please call 888-689-8273 and tell them you're interested in study number NCT04421378.