Summary
Eligibility

for people ages up to 30 years (full criteria)

Location

Dates

study start

Principal Investigator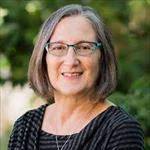 Description
Summary
Official Title
Details
Keywords
Ganglioneuroblastoma, Localized Resectable Neuroblastoma, Localized Unresectable Neuroblastoma, Regional Neuroblastoma, Stage 4 Neuroblastoma, Stage 4S Neuroblastoma, Neuroblastoma, Cytology Specimen Collection Procedure, Laboratory Biomarker Analysis, Ancillary-Correlative (cytology specimen collection)
Eligibility
Locations
Lead Scientists
at UCSF
Carla B. Golden
Professor, Pediatrics, School of Medicine. Authored (or co-authored) 9 research publications
Katherine K. Matthay
Dr. Katherine Matthay is the chief of Pediatric Hematology-Oncology at UCSF Benioff Children's Hospital and has been focused for more than 20 years on translational research in neuroblastoma, a deadly childhood cancer. At UCSF, she has developed and led multiple trials using a unique targeted radiopharmaceutical, 131I-MIBG for neuroblastoma.
Details
Status

accepting new patients

Start Date

Sponsor

Children's Oncology Group

ID

Study Type

Observational

Participants

Expecting 10000 study participants

Last Updated
Frequently Asked Questions