Adalimumab vs. Conventional Immunosuppression for Uveitis Trial
a study on Uveitis
Summary
Eligibility

for people ages 13 years and up (full criteria)

Location

Dates

study started

estimated completion

Principal Investigator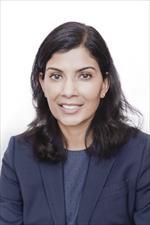 Description
Summary
Non-infectious intermediate, posterior, and panuveitides are chronic, potentially-blinding diseases. Vision-threatening cases require long-term therapy with oral corticosteroids and immunosuppression. Based upon preliminary data, adalimumab, a fully-human, anti-TNF-α monoclonal antibody, now US FDA-approved for uveitis treatment, may be a superior corticosteroid-sparing agent than conventional immunosuppressive drugs. The ADVISE Trial is multicenter randomized, parallel-treatment, comparative effectiveness trial comparing adalimumab to conventional (small molecule) immunosuppression for corticosteroid spring in the treatment of non-infectious, intermediate, posterior, and panuveitides.
Details
Abstract from protocol: The uveitides are a collection of diseases characterized by intraocular inflammation. Collectively, they are the 5th leading cause of blindness in the US, and the estimated cost of treating them is similar to that of treating diabetic retinopathy. Non-infectious intermediate, posterior, and panuveitides have the highest rates of visual loss and typically are treated with oral corticosteroids and immunosuppression. The Multicenter Uveitis Steroid Treatment (MUST) Trial (a randomized, comparative effectiveness trial, which compared 2 treatment paradigms for these diseases, systemic therapy with corticosteroids and immunosuppression vs. regional therapy [the fluocinolone acetonide implant]), and Follow-up Study demonstrated the superiority of the systemic approach to the regional ocular approach in terms of long-term visual outcomes with essentially no increase in systemic side effects in the systemic group. One key to systemic therapy's success was the use of systemic immunosuppression in 88% of participants, coupled with tapering the prednisone to <7.5 mg/day, a relatively safe dose. Non-alklyating agents are typically the first choice and the most often used are azathioprine, methotrexate, mycophenolate, cyclosporine, and tacrolimus. The alkylating agents, cyclophosphamide and chlorambucil, are used less often because of concerns about potential increased malignancy risk. Data from the Systemic Immunosuppressive Therapy for Eye Diseases (SITE) Cohort Study suggest that each of the conventional, non-alkylating agent immunosuppressive drugs is effective in controlling the inflammation while permitting tapering prednisone in ~40-55% of patients; hence combination therapy often is needed. Furthermore, minimizing the daily dose of prednisone is important, as the risk of cardiovascular disease and mortality increase with the cumulative dose of oral corticosteroids. In June 2016, the fully-human, anti-TNF-α monoclonal antibody, adalimumab, was approved by the US Food and Drug Administration (FDA) for the treatment of uveitis. Anti-TNF-α monoclonal antibody therapy has revolutionized the management of the rheumatic diseases largely due to its superior efficacy compared to conventional Disease Modifying Anti-Rheumatic Drugs. Data from VISUAL III, the extension of the two phase 3 trials that led to the FDA approval of adalimumab for the treatment of uveitis, suggest that adalimumab may be superior to conventional immunosuppression, as ~75% of participants had controlled inflammation with prednisone doses <5 mg/day. The ADalimumab Vs. conventional ImmunoSupprEssion for uveitis (ADVISE) Trial is a randomized, comparative effectiveness trial comparing adalimumab to conventional agent immunosuppression for patients with non-infectious, intermediate, posterior, and panuveitides. The primary outcome is the ability to successfully taper prednisone to <7.5 mg/day by 6 months after randomization while maintaining control of the inflammation. Secondary outcomes include prednisone discontinuation by 1 year, visual acuity, and complications of uveitis and its treatment.
ADVISE is being conducted under IND 132532. Adalimumab was FDA approved for the treatment of non-infectious intermediate, posterior, and panuveitides in adult patients in 2016 and in pediatric patients 2 years of age and older in 2018. In 2016, prior to the approval for pediatric patients, the FDA determined that use of adalimumab for the treatment of non-infectious intermediate, posterior, and panuveitides in adolescent patients in the ADVISE Trial does not increase risk for these patients as the drug is approved for treatment of pediatric patients for other indications. Although conventional immunosuppressive drugs are the standard approach and in widespread use, these drugs are not FDA approved for treatment of non-infectious intermediate, posterior, and panuveitides, and therefore an IND has been issued for this trial.
Keywords
Uveitis, Cyclosporine, Adalimumab, Methotrexate, Azathioprine, Tacrolimus, Cyclosporins, Adalimumab (ADA)
Eligibility
You can join if…
Open to people ages 13 years and up
Age 13 years or older
Weight 30 kg (66 lbs) or greater
Active or recently active (≤ 60 days) non-infectious intermediate, posterior, or panuveitis
Prednisone indication meets one of the following:

Active uveitis requiring one of the following i. Initiation of prednisone at dose greater than 7.5 mg/day ii. Increasing prednisone dose to greater than 7.5 mg/day iii. Currently receiving dose greater than 7.5 mg/day
Inactive uveitis on current dose greater 7.5 mg/day

Initiation or addition of an immunosuppressive drug (i.e., a conventional immunosuppressive drug or adalimumab) is indicated
If currently receiving a conventional immunosuppressive drug, the drug and dose have been stable for at least 30 days
Patient able and willing to self-administer subcutaneous injections or have a qualified person available to administer subcutaneous injections
If posterior segment disease is present, ability to assess activity in at least one eye with uveitis
Visual acuity of light perception or better in at least one eye with uveitis
You CAN'T join if...
Active tuberculosis or untreated latent tuberculosis (e.g., positive interferon-γ release assay [IGRA] test, such as Quantiferon-gold)
Untreated active hepatitis B or C infection
Any of the following baseline lab values

White blood count <3500 cells per microliter
Platelets <100,000 per microliter
Hematocrit <30%
AST or ALT >1.5X upper limit normal value
Serum creatinine >1.1X upper limit normal value

Behçet disease
Multiple sclerosis or other demyelinating disease
For patients with anterior/intermediate or intermediate uveitis without systemic disease, abnormal magnetic resonance imaging (MRI) of the brain consistent with demyelinating disease
Severe uncontrolled infection
Receipt of a live vaccine within past 30 days

Moderate to severe heart failure (NYHA class III/IV)

10. Active malignancy 11. Use of anti-TNF monoclonal antibody therapy within past 60 days 12. History of adalimumab intolerance or ineffectiveness 13. Hypersensitivity to any of the study treatments or their excipients 14. Current treatment with an alkylating agent 15. Current treatment with more than one immunosuppressive drug, not including oral

corticosteroids

16. Shorter-acting regional corticosteroids administered within the past 30 days in any

eye(s) with uveitis

17. Long-acting ocular corticosteroid implants, i.e., fluocinolone acetonide implant

(e.g., Retisert®, YutiqTM, Iluvien®) placed within past 3 years unless uveitis is active in all eye(s) with an implant

18. Systemic disease that is sufficiently active such that it dictates therapy with

systemic corticosteroids or immunosuppressive agents at the time of enrollment

19. Immunodeficiency disease for which immunosuppressive therapy would be contraindicated

according to best medical judgment

20. Pregnancy or lactation 21. For persons of child-bearing potential or impregnating potential, unwillingness to use

appropriate birth control (abstinence, combination barrier and spermicide, hormonal, or intrauterine device) for the next 18 months or plans to become a biological parent within the next 18 months.

In the UK, use of combination barrier and spermicide alone does not meet birth control requirements.

† UK female study participants must use highly effective methods of contraception.

UK male study participants must use condoms for at least 6 months after the end of study treatment and their female partners of child-bearing potential are recommended to use highly effective contraception for the same duration. In addition, male participants should not donate semen during therapy or for 6 months following discontinuation of study treatment.

22. Medical problems or drug or alcohol dependence problems sufficient to prevent

adherence to treatment and study procedures.
Locations
UCSF

accepting new patients




San Francisco

California

94143

United States

Jules Stein Eye Institute, UCLA

accepting new patients




Los Angeles

California

90095

United States
Lead Scientist
at UCSF
Nisha Acharya, MD
Nisha Acharya is the Director of the Uveitis and Ocular Inflammatory Disease Service and the Uveitis Fellowship at the F.I. Proctor Foundation. Her clinical expertise is the diagnosis and management of patients with infectious and inflammatory eye diseases. She is experienced with the latest treatments for uveitis, including treatment with new immunomodulatory drugs and biologic therapies.
Details
Status

accepting new patients

Start Date

Completion Date

(estimated)

Sponsor

JHSPH Center for Clinical Trials

ID

Phase

Phase 3 Uveitis Research Study

Study Type

Interventional

Participants

Expecting 222 study participants

Last Updated
Frequently Asked Questions
Please contact me about this study
We will not share your information with anyone other than the team in charge of this study. Submitting your contact information does not obligate you to participate in research.
Thank you!
The study team should get back to you in a few business days.
You will also receive an email with next steps. Check your junk/spam folder if needed.
If you do not hear from the study team, please call 888-689-8273 and tell them you're interested in study number NCT03828019.