Summary
Eligibility

for people ages 18 years and up (full criteria)

Location

Dates

study started

estimated completion

Principal Investigator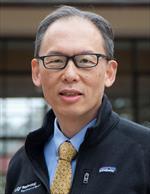 Eligibility
Locations
Lead Scientists
at UCSF
Kathleen Liu, MD, PhD, MAS
College: Harvard University, AB Medical/Graduate School: University of California, San Francisco, MD, PhD My current research areas of interest focus on the predictive and pathogenetic role of biomarkers for both acute and chronic disease states.
Chi-yuan Hsu, MD, MSc
Dr. Hsu has been Chief of the Division of Nephrology at UCSF Health since 2007. His research spans acute, chronic and end-stage kidney disease and includes both observational studies and clinical trials.
Details
Status

accepting new patients

Start Date

Completion Date

(estimated)

Sponsor

University of California, San Francisco

ID

Study Type

Interventional

Participants

Expecting 220 study participants

Last Updated
Frequently Asked Questions