Summary
Eligibility

for people ages 18-69 (full criteria)

Location

Dates

study started

estimated completion

Principal Investigator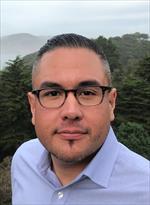 Description
Summary
Official Title
Details
Keywords
Opioid Use Chronic Pain opioid approach bias Analgesics, Opioid opioid approach bias modification opioid approach bias training
Eligibility
Location
Lead Scientists
at UCSF
Steven Batki, MD
Steven L. Batki, M.D. is Professor of Psychiatry, in Residence, at the University of California, San Francisco (UCSF) School of Medicine and Chief of the Substance Abuse Programs and Director of the Addiction Psychiatry Research Program at the San Francisco VA Medical Center (SFVAMC), where he also directs the UCSF Addiction Psychiatry Fellowship Program.
David Pennington, PhD
Associate Professor, Psychiatry. Authored (or co-authored) 32 research publications.
Details
Status

accepting new patients

Start Date

Completion Date

(estimated)

Sponsor

University of California, San Francisco

ID

Study Type

Interventional

Last Updated
Frequently Asked Questions