Monitoring Local Tissue Oxygen Changes Using the Wireless Lumee Oxygen Platform in Correlation to TcPO2
a study on Peripheral Arterial Disease
Summary
Eligibility

for people ages 18 years and up (full criteria)

Location

Dates

study started

estimated completion

Principal Investigator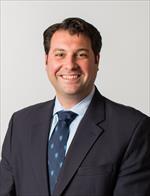 Description
Summary
Official Title
Keywords
Peripheral Artery Disease Peripheral Arterial Disease Tissue Oxygen Monitoring TcPO2 Wireless Lumee Oxygen Platform
Eligibility
Locations
Lead Scientists
at UCSF
Shant Vartanian, MD
The enhanced longevity of patients living with chronic HIV infection has resulted in an increasing burden of chronic diseases, and while there is growing evidence that HIV infected patients at risk for coronary artery disease at rates of up to two fold higher than the uninfected, the significance of chronic HIV infection in the peripheral vasculature is largely unknown.
James C Iannuzzi, MD
James C. Iannuzzi, M.D., MPH is a vascular surgeon in the Division of Vascular and Endovascular Surgery at UCSF. Dr. Iannuzzi earned his MD at Icahn School of Medicine Mount Sinai, and thereafter completed a general surgery residency at University of Rochester Medical Center where he also earned an MPH. His thesis was on the pleiotropic effects of statins on perioperative outcomes.
Details
Status

accepting new patients

Start Date

Completion Date

(estimated)

Sponsor

Profusa, Inc.

ID

Study Type

Interventional

Last Updated
Frequently Asked Questions