Summary
Eligibility

for people ages 65-99 (full criteria)

Location

Dates

study start

estimated completion

Principal Investigator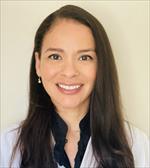 Eligibility
Location
Lead Scientists
at UCSF
Adam Staffaroni, PhD
Dr. Staffaroni is a clinical neuropsychologist and Associate Professor at the UCSF Memory and Aging Center. His research focuses on improving early detection, prognosis, and monitoring of neurodegenerative diseases through a combination of clinical tests, neuroimaging, and blood-based biomarkers.
Odmara Barreto Chang, MD, PhD
Dr. Barreto Chang is an Assistant Professor in the Department of Anesthesia and Perioperative Care, with a research focus on understanding the molecular and behavioral basis of cognitive impairment after surgery.
Details
Status

accepting new patients

Start Date

Completion Date

(estimated)

Sponsor

University of California, San Francisco

ID

Study Type

Observational

Participants

Expecting 30 study participants

Last Updated
Frequently Asked Questions