This study is not yet accepting patients
Metabolic Health Improvement Program: Effects of a Workplace Sugary Beverages Sales Ban and Motivational Counseling
a study on Obesity Insulin Resistance
Summary
Eligibility

for people ages 18 years and up (full criteria)

Healthy Volunteers

healthy people welcome

Location

Dates

study started

estimated completion

Principal Investigator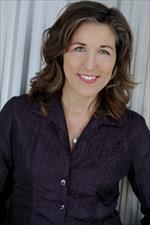 Description
Summary
Official Title
Details
Keywords
Obesity, Abdominal, Insulin Sensitivity, Insulin Resistance, Abdominal Obesity, Workplace SSB sales ban, Brief Intervention
Eligibility
Location
Lead Scientists
at UCSF
Laura A Schmidt, Ph.D
Laura A. Schmidt, PhD, is a Professor of Health Policy in the School of Medicine at the University of California at San Francisco. She holds a joint appointment in the Philip R. Lee Institute for Health Policy Studies and the Department of Anthropology, History and Social Medicine.
Elissa Epel, Ph.D
Elissa Epel, Ph.D, is a Professor and Vice Chair in the Department of Psychiatry, at University of California, San Francisco.
Details
Status

not yet accepting patients

Start Date

Completion Date

(estimated)

Sponsor

University of California, San Francisco

ID

Study Type

Interventional

Participants

Expecting 700 study participants

Last Updated
Frequently Asked Questions