This study is in progress, not accepting new patients
A Study of Pazopanib With or Without Abexinostat in Patients With Locally Advanced or Metastatic Renal Cell Carcinoma (RENAVIV)
a study on Kidney Cancer Renal Cell Carcinoma
Summary
Eligibility

for people ages 18 years and up (full criteria)

Location

Dates

study started

estimated completion

Principal Investigator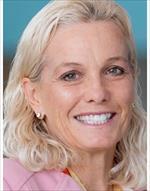 Description
Summary
Official Title
Details
Keywords
Renal Cell Carcinoma Progression-free survival Abexinostat Pazopanib RECIST Cancer therapy Carcinoma Carcinoma, Renal Cell Pazopanib plus abexinostat
Eligibility
Locations
Lead Scientists
at UCSF
Pamela Munster, M.D.
Professor, Medicine. Authored (or co-authored) 130 research publications.
Rahul Aggarwal, M.D.
I am a Medical Oncologist within the Division of Hematology/Oncology at the University of California San Francisco. My clinical practice focuses on patients with advanced solid tumor malignancies with a particular emphasis on genitourinary malignancies including prostate, kidney, bladder, and testicular cancer. I serve as the Co-Leader for the GU Medical Oncology program at UCSF.
Details
Status

in progress, not accepting new patients

Start Date

Completion Date

(estimated)

Sponsor

Xynomic Pharmaceuticals, Inc.

ID

Phase

Phase 3

Study Type

Interventional

Last Updated
Frequently Asked Questions