Efficacy and Safety of Olaparib (MK-7339) in Participants With Previously Treated, Homologous Recombination Repair Mutation (HRRm) or Homologous Recombination Deficiency (HRD) Positive Advanced Cancer (MK-7339-002 / LYNK-002)
a study on Solid Neoplasms
Summary
Eligibility

for people ages 18 years and up (full criteria)

Location

Dates

study started

estimated completion

Principal Investigator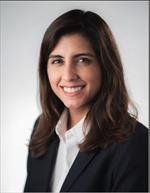 Description
Summary
This study will evaluate the efficacy and safety of olaparib (MK-7339) monotherapy in participants with multiple types of advanced cancer (unresectable and/or metastatic) that: 1) have progressed or been intolerant to standard of care therapy; and 2) are positive for homologous recombination repair mutation (HRRm) or homologous recombination deficiency (HRD).
Official Title
A Phase 2 Study of Olaparib Monotherapy in Participants With Previously Treated, Homologous Recombination Repair Mutation (HRRm) or Homologous Recombination Deficiency (HRD) Positive Advanced Cancer
Keywords
Advanced Solid Neoplasms Olaparib
Eligibility
You can join if…
Open to people ages 18 years and up
For all participants:
Has measurable disease per RECIST 1.1 or PCWG-modified RECIST 1.1 as assessed by the local site Investigator/radiology and confirmed by BICR.
Is able to provide a newly obtained core or excisional biopsy of a tumor lesion or either an archival formalin-fixed paraffin embedded (FFPE) tumor tissue block or slides.
Has a life expectancy of at least 3 months.
Has an Eastern Cooperative Oncology Group (ECOG) performance status of either 0 or 1, as assessed within 7 days of treatment initiation.
Male participants must agree to use contraception during the treatment period and for at least 95 days (3 months and 5 days) after the last dose of study treatment and refrain from donating sperm during this period.
A female participant is eligible to participate if she is not pregnant or breastfeeding, and at least one of the following conditions applies:
Is not a woman of childbearing potential (WOCBP).
Is a WOCBP and using a contraceptive method that is highly effective with low user dependency, or be abstinent from heterosexual intercourse as their preferred and usual lifestyle (abstinent on a long term and persistent basis), during the intervention period and for at least 180 days after the last dose of study intervention, AND agrees not to donate eggs (ova, oocytes) to others or freeze/store for her own use for the purpose of reproduction during this period.
Has adequate organ function.
For participants who have non-breast or -ovarian cancers that are breast cancer susceptibility gene 1/2 (BRCA1/2) mutated (BRCAm), or who have cancers that are
BRCA1/2 non-mutated and homologous recombination repair nonmutated:
Has a histologically- or cytologically-confirmed advanced (metastatic and/or unresectable) solid tumor (except ovarian cancer whose tumor has a germline or somatic BRCA mutation and breast cancer whose tumor has a germline BRCA mutation) that is not eligible for curative treatment and for which standard of care therapy has failed. Participants must have progressed on or be intolerant to standard of care therapies that are known to provide clinical benefit. There is no limit on the number of prior treatment regimens.
Has either centrally-confirmed known or suspected deleterious mutations in at least 1 of the genes involved in HRR or centrally-confirmed HRD.
For participants receiving prior platinum (cisplatin, carboplatin, or oxaliplatin either as monotherapy or in combination) for advanced (metastatic and/or unresectable) solid tumor, have no evidence of disease progression during the platinum chemotherapy or ≤4 weeks of completing the platinum-containing regimen.
For participants who have somatic BRCAm breast cancer:
Has histologically- or cytologically-confirmed breast cancer with evidence of metastatic disease.
Has a centrally-confirmed known or suspected deleterious mutation in breast cancer susceptibility gene (BRCA) 1 or BRCA2 and does not harbor a germline BRCA1 or BRCA2 mutation.
Has received treatment with an anthracycline unless contraindicated and a taxane in either the neoadjuvant/adjuvant or metastatic setting.
Participants with estrogen and/or progesterone receptor-positive disease must have received and progressed on at least one endocrine therapy (adjuvant or metastatic), or have disease that the treating physician believes to be inappropriate for endocrine therapy.
You CAN'T join if...
Has a known additional malignancy that is progressing or has required active treatment in the last 5 years. Note: Participants with basal cell carcinoma of the skin, squamous cell carcinoma of the skin, ductal carcinoma in situ, or cervical carcinoma in situ that has undergone potentially curative therapy are not excluded.
Has myelodysplastic syndrome (MDS)/acute myeloid leukemia (AML) or with features suggestive of MDS/AML.
Has known central nervous system (CNS) metastases and/or carcinomatous meningitis.
Note: Participants with previously treated brain metastases may participate if radiologically stable, clinically stable, and without requirement for steroid treatment for at least 14 days prior to the first dose of study treatment.
Has received colony-stimulating factors (e.g., granulocyte colony-stimulating factor [G-CSF], granulocyte-macrophage colony-stimulating factor [GM-CSF] or recombinant erythropoietin) within 28 days prior to the first dose of study treatment.
Has a known history of human immunodeficiency virus (HIV) infection.
Has known active hepatitis infection (i.e., Hepatitis B or C).
Is unable to swallow orally administered medication or has a gastrointestinal disorder affecting absorption (e.g., gastrectomy, partial bowel obstruction, malabsorption).
Has received prior therapy with olaparib or with any other polyadenosine 5' diphosphoribose (poly[ADP ribose]) polymerization (PARP) inhibitor.
Has a known hypersensitivity to the components or excipients in olaparib.
Has received previous allogenic bone-marrow transplant or double umbilical cord transplantation (dUCBT).
Has received a whole blood transfusion in the last 120 days prior to entry to the study. Packed red blood cells and platelet transfusions are acceptable if not performed within 28 days of the first dose of study treatment.
Has received any anti-neoplastic systemic chemotherapy or biological therapy, targeted therapy, or an anticancer hormonal therapy within 3 weeks prior to the first dose of study intervention.
Has a primary cancer of unknown origin.
Has received prior radiotherapy within 2 weeks of start of study intervention. Participants must have recovered from all radiation-related toxicities, not require corticosteroids, and not have had radiation pneumonitis. A 1-week washout is permitted for palliative radiation (≤2 weeks of radiotherapy) to non-CNS disease.
Locations
UCSF Helen Diller Family Comprehensive Cancer Center ( Site 0007)

accepting new patients




San Francisco

California

94158

United States

Cedars Sinai Medical Center ( Site 0002)

accepting new patients




Los Angeles

California

90048

United States
Lead Scientist
at UCSF
Mallika Dhawan
Dr. Dhawan is an assistant professor in Medical Oncology. She completed her medical oncology fellowship training at UCSF in 2018 and remained on as a faculty member in the Division of Oncology.
Details
Status

accepting new patients

Start Date

Completion Date

(estimated)

Sponsor

Merck Sharp & Dohme LLC

Links

ID

Phase

Phase 2 research study

Study Type

Interventional

Last Updated
Frequently Asked Questions
Please contact me about this study
We will not share your information with anyone other than the team in charge of this study. Submitting your contact information does not obligate you to participate in research.
Thank you!
The study team should get back to you in a few business days.
You will also receive an email with next steps. Check your junk/spam folder if needed.
If you do not hear from the study team, please call 888-689-8273 and tell them you're interested in study number NCT03742895.