Summary
Eligibility

for people ages 18 years and up (full criteria)

Location

Dates

study start

estimated completion

Principal Investigator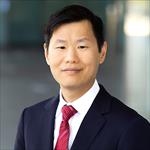 Eligibility
Location
Lead Scientists
at UCSF
Jeffrey Cheng, MD, PhD
Associate Professor, Dermatology, School of Medicine. Authored (or co-authored) 33 research publications
Raymond Cho, MD, PhD
Dr. Cho is a physician and geneticist who investigates the molecular basis of skin disease. With colleague Dr. Jeffrey Cheng, he co-leads the RashX initiative at UCSF, which develops high resolution molecular fingerprints to understand and treat unusual skin diseases.
Details
Status

accepting new patients

Start Date

Completion Date

(estimated)

Sponsor

University of California, San Francisco

ID

Phase

Phase 4 Atopic Dermatitis (Eczema) Research Study

Study Type

Interventional

Participants

Expecting 15 study participants

Last Updated
Frequently Asked Questions