Binimetinib and Imatinib for Unresectable Stage III-IV KIT-Mutant Melanoma
a study on Skin Cancer/Melanoma
Summary
Eligibility

for people ages 18 years and up (full criteria)

Location

Dates

study started

estimated completion

Principal Investigator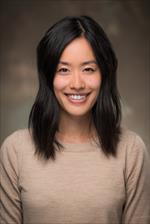 Description
Summary
This phase II trial studies how well binimetinib and imatinib work in treating patients with stage III-IV KIT-mutant melanoma that cannot be removed by surgery (unresectable). Binimetinib and imatinib may stop the growth of tumor cells by blocking some of the enzymes needed for cell growth. Giving binimetinib and imatinib may help treat patients with KIT-mutant melanoma.
Official Title
A Phase II Study of Binimetinib in Combination With Imatinib in Patients With Advanced KIT-Mutant Melanoma
Details
PRIMARY OBJECTIVE:
To evaluate the overall response rate (ORR) of binimetinib plus imatinib in patients with advanced KIT-mutant melanoma.
SECONDARY OBJECTIVES:
To determine the safety and tolerability of binimetinib plus imatinib in patients with advanced KIT-mutant melanoma.
II. To estimate efficacy and survival parameters in patients with advanced KIT-mutant melanoma treated with binimetinib plus imatinib.
III. To estimate efficacy in patients with advanced KIT-mutant melanoma treated with binimetinib plus imatinib.
EXPLORATORY OBJECTIVES:
To investigate association between changes in drug phosphorylated end products (p-KIT, p-MEK, p-ERK) and clinical response.
II. To investigate association between clinical response and baseline Neurofibromatosis 1 (NF1) and SPRED1 status.
III. To investigate pathologic correlates of acquired resistance. IV. To investigate whether NF1 and SPRED1 loss contribute to acquired resistance.
To generate patient-derived xenograft models. VI. To determine the relationship between clinical outcomes and clinicopathologic features including KIT exon mutated, melanoma subtype, melanoma primary site, race/ethnicity, prior treatment history including immune checkpoint inhibitor (ICI)-experienced versus (vs) - naive.
OUTLINE:
Patients receive binimetinib orally (PO) twice daily (BID) on days 1-28 and imatinib PO once daily (QD) on days 1-28. Cycles repeat every 28 days in the absence of disease progression or unacceptable toxicity.
After completion of study treatment, patients are followed up at day 30 and 100, and then every 3 months.
Keywords
Melanoma Stage III, Melanoma Stage IV, KIT-Mutant, Unresectable Melanoma, Melanoma, Imatinib Mesylate, Binimetinib, Imatinib
Eligibility
You can join if…
Open to people ages 18 years and up
Eastern Cooperative Oncology Group (ECOG) performance status =< 2 (Karnofsky >= 60%)
Have histologically or cytologically confirmed melanoma
Have unresectable Stage III or Stage IV melanoma, as per American Joint Committee on Cancer 8th edition guidelines, not amenable to local therapy
Have measurable disease by Response Evaluation Criteria in Solid Tumors Version 1.1 (RECIST v1.1) criteria
Have documentation of KIT-mutant melanoma by Clinical Laboratory Improvement Act (CLIA)-certified testing platform
Participants have progressed on prior standard-of-care therapy, or would be ineligible for or unable to tolerate standard-of-care therapy, in the opinion of the treating Investigator
For participants who have received prior ICI, the following is permitted:

Prior adjuvant or neoadjuvant ICI, if last dose administered at least 4 weeks prior to study drug start
Prior ICI for the treatment of unresectable/metastatic disease, if last dose administered at least 4 weeks prior to study drug start

Absolute neutrophil count >= 1,500/microliter (mcL)
Platelets >= 100,000/mcL
Total bilirubin below normal institutional limits, unless elevated due to Gilbert's syndrome and direct bilirubin is within normal limits
Aspartate aminotransferase (AST) (serum glutamic oxaloacetic transaminase (SGOT)) =< 3 x institutional upper limit of normal
Alanine aminotransferase (ALT) (serum glutamic pyruvic transaminase (SGPT)) =< 3 x institutional upper limit of normal
Creatinine =< 1.5 x within institutional upper limit of normal OR creatinine clearance glomerular filtration rate (GFR) >= 50 mL/min calculated using the Cockcroft-Gault formula
Human immunodeficiency virus (HIV)-infected individuals on effective anti-retroviral therapy, with undetectable viral load within 3 months of study drug start, are eligible for this trial
For participants with evidence of chronic hepatitis B virus (HBV) infection, the HBV viral load must be undetectable on suppressive therapy, if indicated
Individuals with a history of hepatitis C virus (HCV) infection must have been treated and cured. For individuals with HCV infection who are currently on treatment, they are eligible if they have an undetectable HCV viral load
Individuals with new or progressive brain metastases (active brain metastases) or leptomeningeal disease are eligible if the treating physician determines that immediate central nervous system (CNS)-specific treatment is not required prior to study start
Individuals with a prior or concurrent malignancy whose natural history or treatment does not have the potential to interfere with the safety or efficacy assessment of the investigational regimen are eligible for this trial
Imatinib and/or binimetinib may have teratogenic effects. Women of child-bearing potential (WOCBP) must agree to:

Use highly effective contraception to avoid pregnancy from screening through 30 days after the last dose of study drugs;
Refrain from donating ova during the study through 30 days after the end of systemic exposure to study drugs;
Inform her treating physician immediately should she become pregnant or suspect she is pregnant while she is participating in this study

Sexually active men enrolled on this protocol must agree to:

Use a condom for the duration of study participation and through 90 days after the end of systemic exposure to study drugs;
Refrain from donating sperm during the study through 90 days after the end of systemic exposure to study drugs;
If the male participant has a partner that is a WOCBP, that partner should also use highly effective contraception for the duration of the study and through 90 days after the end of the male participant's systemic exposure to study drug

Inform his treating physician immediately should his partner become pregnant while he is participating in this study

Highly effective (i.e., failure rate <1% per year when used consistently and correctly) methods of contraception include:

Complete abstinence from heterosexual intercourse
Combined (estrogen and progesterone) hormonal contraception associated with inhibition of ovulation (oral, intravaginal, transdermal)
Progesterone-only hormonal contraception associated with inhibition of ovulation (oral, injectable, implantable)
Intra-uterine device (IUD)
Intrauterine hormone-releasing system (IUS)
Bilateral tubal occlusion
Vasectomized male partner (provided the vasectomized male has received medical assessment of surgical success, and that the male is a female participant's sole sexual partner)

Ability to understand a written informed consent document, and the willingness to sign it
The participant is deemed by the Investigator to have the initiative and means to be compliant with scheduled visits, treatment plan, and study procedures
You CAN'T join if...
Has received systemic anti-cancer therapies within 3 weeks of study drug start, radiation within 2 weeks, antibody therapy within 4 weeks
Has not recovered from adverse events due to prior anti-cancer therapy to =< grade 1 or baseline. Note: Stable chronic conditions (grade =< 2) that are not expected to resolve (such as neuropathy, myalgia, alopecia, prior therapy-related endocrinopathies) are exceptions and may enroll
Is currently receiving any other investigational agents or has received an investigational agent within 14 days or within 5 half-lives of investigational agent (whichever is shorter), prior to start of study drugs
Inability to swallow and retain study drugs
Impairment of gastrointestinal function or disease which may significantly alter the absorption of study drugs (e.g., active ulcerative disease, uncontrolled vomiting or diarrhea, malabsorption syndrome, complete small bowel resection), or recent (=< 3 months) history of a partial or complete bowel obstruction, or other conditions that will interfere significantly with the absorption of oral drugs
Hypersensitivity to binimetinib or any of its excipients
Hypersensitivity to imatinib or any of its excipients
Concurrent neuromuscular disorder that is associated with elevated creatinine-kinase (CK) (e.g., inflammatory myopathies, muscular dystrophy, amyotrophic lateral sclerosis, spinal muscular atrophy)
History or current evidence of retinal vein occlusion (RVO) or current risk factors for RVO (e.g., uncontrolled glaucoma or ocular hypertension, history of hyperviscosity of hypercoagulability syndromes); history of retinal degenerative disease
Impaired cardiovascular function or clinically significant cardiovascular disease including, but not limited to, any of the following:

History of acute coronary syndromes (including myocardial infarction, unstable angina, coronary artery bypass grafting, coronary angioplasty of stenting) < 6 months prior to screening;
Congestive heart failure requiring treatment (New York Heart Association grade >= 2);
Left ventricular ejection fraction (LVEF) < 50% as determined by multigated acquisition scan (MUGA) or echocardiogram (ECHO);
Uncontrolled hypertension defined as persistent systolic blood pressure >= 150 mmHg or diastolic blood pressure >= 100 mmHg despite current therapy;
History of presence of clinically significant cardiac arrhythmias (including resting bradycardia, uncontrolled atrial fibrillation or uncontrolled paroxysmal supraventricular tachycardia);
Triplicate average baseline corrected QT (QTc) interval >= 480 msec

Use of a prohibited medication (including herbal medications, supplements, or foods) that cannot be safely discontinued prior to the start of study treatment
Patients on warfarin who cannot be safely transitioned to an alternative systemic anticoagulant
History of thromboembolic or cerebrovascular events =< 12 weeks prior to the first dose of study treatment. Examples include transient ischemic attacks, cerebrovascular accidents, hemodynamically significant (i.e. massive or sub-massive) deep vein thrombosis or pulmonary emboli. Note: Patients with either deep vein thrombosis or pulmonary emboli that does not result in hemodynamic instability are allowed to enroll as long as they are on a stable dose of anticoagulants for at least 4 weeks prior to study drug start. Note: Patients with thromboembolic events related to indwelling catheters or other procedures may be enrolled
Pregnant women are excluded from this study because binimetinib and imatinib are small molecule inhibitors with the potential for teratogenic or abortifacient effects. Because there is an unknown but potential risk for adverse events in nursing infants secondary to treatment of the mother with binimetinib and/or imatinib, breastfeeding should be discontinued prior to study drug start
Other severe, acute or chronic medical or psychiatric condition or laboratory abnormality that may increase the risk associated with study participation or study treatment administration or that may interfere with the interpretation of study results and, in the judgment of the Investigator, would make the patient an inappropriate candidate for the study
Location
UCSF

accepting new patients




San Francisco

California

94143

United States
Lead Scientist
at UCSF
Katy Tsai, MD
Dr. Katy K. Tsai is a medical oncologist and clinical researcher who specializes in treating advanced melanoma and other non-melanoma skin cancers, such as squamous cell carcinoma, basal cell carcinoma, and Merkel cell carcinoma. Dr. Tsai graduated with a degree in comparative literature from Brown University before earning her medical degree from Brown.
Details
Status

accepting new patients

Start Date

Completion Date

(estimated)

Sponsor

University of California, San Francisco

ID

Phase

Phase 2 Skin Cancer/Melanoma Research Study

Study Type

Interventional

Participants

Expecting 25 study participants

Last Updated
Frequently Asked Questions
Please contact me about this study
We will not share your information with anyone other than the team in charge of this study. Submitting your contact information does not obligate you to participate in research.
Thank you!
The study team should get back to you in a few business days.
You will also receive an email with next steps. Check your junk/spam folder if needed.
If you do not hear from the study team, please call 888-689-8273 and tell them you're interested in study number NCT04598009.