Summary
Eligibility

for people ages 18 years and up (full criteria)

Location

Dates

study started

completion around

Principal Investigator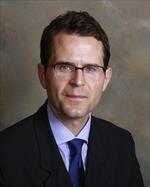 Description
Summary
The main purpose of this study is to determine whether adding SurVaxM to standard-of-care temozolomide chemotherapy is better than temozolomide treatment alone for patients with newly diagnosed glioblastoma. This study is designed to compare the length of survival in patients with newly diagnosed glioblastoma who receive temozolomide plus SurVaxM to that of patients treated with standard-of-care temozolomide plus placebo. This study aims to discover what effects, both good and bad, this combination of drugs may have on you and to see if the study drug (SurVaxM) can create an immune response in your blood that is directed against your cancer cells. This study also aims to determine whether treatment with SurVaxM plus temozolomide improves the survival of glioblastoma patients like yourself compared to treatment with temozolomide alone.
Official Title
Prospective Randomized Placebo-Controlled Trial of SurVaxM Plus Adjuvant Temozolomide for Newly Diagnosed Glioblastoma (SURVIVE)
Details
This is a randomized, placebo-controlled study. That means that some patients will receive an active drug (SurVaxM) and some will receive an inactive drug (placebo). Patients who agree to participate will be randomized (chance) to one of two groups. Patients that are randomized by chance to receive SurVaxM will be treated with standard-of-care temozolomide plus an injection under the skin of SurVaxM in Montanide (a milky white substance that helps SurVaxM to be recognized by the patient's immune system). Patients in this group will also receive a second separate injection of a drug called sargramostim that boosts the patient's immune system at the site of the first injection. These injections will be repeated at regular intervals according to a schedule.
Patients that are randomized to receive placebo will be treated with standard-of-care temozolomide plus an injection under the skin of saline (salt water) in Montanide (a milky white substance). Patients in this group will also receive a second separate injection of saline to simulate the injection of sargramostim that patient's in the SurVaxM group receive. These injections will be repeated at regular intervals according to a schedule.
The treatments in the two groups (SurVaxM and placebo groups) will be completely indistinguishable to patients and their treating doctors.
Keywords
Newly Diagnosed Glioblastoma, Glioblastoma, SurVaxM
Eligibility
You can join if…
Open to people ages 18 years and up
To be included in this study, participants must meet the following criteria:
Age ≥ 18 years of age.
Have a Karnofsky performance status ≥ 70 (i.e., the patient must be able to care for him/herself with occasional help from others; refer to Appendix A).
3 .Pathologically confirmed diagnosis of glioblastoma of the cerebrum.
4 .The result of tumor MGMT methylation study must be available.
5 .The result of tumor IDH-1 mutation test must be available.
Have the following clinical laboratory values obtained within 14 days prior to registration:
Absolute neutrophil count (ANC) ≥ 1.5 x 109/L
Platelets ≥ 100 x 109/L
Hemoglobin (Hgb) ≥ 9.0 g/dL
Total bilirubin: ≤ 1.5 x ULN
ALT and AST ≤ 4.0 x ULN
Creatinine ≤ 1.8 mg/dL
Prothrombin time (PT) within 1.5x normal limits
Activated partial thromboplastin time (aPPT) within 1.5x control
International Normalized Ration (INR) less than or equal to 1.5x control

Patient must have no active bleeding or pathological condition that carries a high risk of bleeding (e.g., coagulopathy)
Available results from a contrast-enhanced, post-operative brain MRI that was completed within 72 hours after surgery documenting either:

gross total resection consisting of no gadolinium enhancement; or b. near-total resection consisting of either ≤ 1 cm3 nodular (i.e. volumetric) enhancement or ≤ 100 mm2 in cross sectional area (i.e. linear enhancement). Note: Patients who undergo either stereotactic biopsy or open biopsy for tissue diagnosis, or partial tumor resection, and who subsequently have a definitive surgical resection may still be eligible for inclusion, provided that randomization can occur within 16 weeks of the date of surgical resection. To be eligible, such patients must still meet postoperative imaging entry criteria as defined in item #8 above.
Patients must have completed initial radiation therapy with TMZ (chemoradiation) according to established Stupp protocol (Stupp, 2005) for the treatment of their glioblastoma (i.e., completed 6-week course of RT and completed ≥ 75% of a course of concurrent TMZ chemotherapy).
Patients must be randomized within 16 weeks of surgical resection of their newly diagnosed glioblastoma.
No evidence of progressive disease at the post-chemoradiation timepoint based on changes in: neurologic exam, corticosteroid use or radiographic progression (i.e., baseline MRI evaluation). (See Section 14.5 for suspected pseudo-progression.)
Participants of child-bearing potential (not surgically sterile or postmenopausal) must agree to use adequate contraceptive methods (e.g., hormonal or barrier method of birth control; abstinence) prior to study entry and have a negative pregnancy test prior to starting study treatment. Should a woman become pregnant or suspect she is pregnant while she or her partner is participating in this study, she should inform her treating physician immediately.
Dexamethasone dose less than or equal to 4 mg daily at time of study enrollment. Every reasonable effort should be made to reduce the dose of corticosteroids to the absolute minimum dose required to control neurologic symptoms prior to receiving SurVaxM.
Participant or legal representative must understand the investigational nature of this study and sign an Independent Ethics Committee/Institutional Review Board approved written informed consent form prior to receiving any study related procedure.
You CAN'T join if...
Participants with any of the following will be excluded from this study:
Recurrent or progressive glioblastoma.
Gliosarcoma, anaplastic astrocytoma, oligodendroglioma, ependymoma, low grade glioma or any histology other than glioblastoma.
Multicentric glioblastoma or glioblastoma involving the brainstem or cerebellum, or leptomeningeal or spinal extension present at diagnosis.
Residual contrast enhancement > 1 cm3 on post-operative scan obtained within 72 hours of surgery.

Absence of MRI obtained within 72 hours of craniotomy documenting

≤ 1 cm3 contrast-enhancing tumor.

Patients who elect to have Optune therapy (Tumor Treating Fields) are not eligible to participate in this trial.
Patient has had non-standard radiation therapy for glioblastoma (i.e., whole brain radiation therapy, gamma knife or LINAC stereotactic radiosurgery).
Prior or concurrent immunotherapy for brain tumor, including immune checkpoint inhibitors (pembrolizumab, nivolumab or ipilimumab) or other cancer vaccine therapy.
Prior or concurrent treatment with bevacizumab.
Patients with serious concurrent infection or medical illness, which in the treating physician's opinion would jeopardize the ability of the patient to receive the treatment outlined in this protocol with reasonable safety.
History of tuberculosis or other granulomatous disease.
Patient is pregnant or breast-feeding.
Patient has received any other chemotherapeutic agent or investigational drug in addition to standard of care radiation therapy with concomitant temozolomide (chemoradiation per Stupp protocol).
Patient with concurrent or prior malignancy is ineligible unless he or she has had curatively treated carcinoma-in-situ or basal cell carcinoma of the skin.
Patients who have had repeat craniotomy for tumor therapy after receiving RT and TMZ treatment (i.e., chemoradiation).
Patients who have had surgical implantation of carmustine (Gliadel) wafers are not eligible to participate in this study.
Known history of systemic autoimmune disorder.
Known human immunodeficiency virus (HIV) positivity or acquired immunodeficiency syndrome (AIDS) related illness or other serious medical illness.
Patient has a contraindication to MRI scans or to gadolinium contrast agent.
Patient has a contraindication to temozolomide.
Patient is unwilling or unable to follow protocol requirements.
Patient has received any other investigational treatment for the glioblastoma.
Any condition which in the Investigator's opinion makes the candidate unsuitable to receive the study drug or protocol procedures.
Locations
University of California

accepting new patients




San Francisco

California

94143

United States

Fred Hutchinson Cancer Center (FHCC)

accepting new patients




Seattle

Washington

98109

United States
Lead Scientist
at UCSF
Nicholas Butowski, MD
Dr. Nicholas Butowski is a neuro-oncologist who specializes in brain tumors, neuroimaging, cognitive and rehabilitative neurology, and complementary therapies for neurological disorders. He is director of clinical services in neuro-oncology and a researcher at the Brain Tumor Center.
Details
Status

accepting new patients

Start Date

Completion Date

(estimated)

Sponsor

MimiVax, LLC

ID

Phase

Phase 2 research study

Study Type

Interventional

Participants

Expecting 265 study participants

Last Updated
Frequently Asked Questions
Please contact me about this study
We will not share your information with anyone other than the team in charge of this study. Submitting your contact information does not obligate you to participate in research.
Thank you!
The study team should get back to you in a few business days.
You will also receive an email with next steps. Check your junk/spam folder if needed.
If you do not hear from the study team, please call 888-689-8273 and tell them you're interested in study number NCT05163080.