This study is in progress, not accepting new patients
Study Assessing the Efficacy and Safety of Alpelisib Plus Fulvestrant in Men and Postmenopausal Women With Advanced Breast Cancer Which Progressed on or After Aromatase Inhibitor Treatment.
a study on Breast Cancer
Summary
Eligibility

for people ages 18 years and up (full criteria)

Location

Dates

study started

estimated completion

Principal Investigator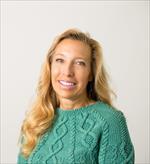 Description
Summary
Official Title
Keywords
Breast Cancer BYL719 HR+ HER2-negative advanced breast cancer alpelisib fulvestrant PI3K Phase III ER+ PgR+ men postmenopausal aromatase inhibitor neoplasms Breast Neoplasms fulvestrant + alpelisib
Eligibility
Locations
Lead Scientist
at UCSF
Michelle Melisko
Dr. Michelle E. Melisko is a cancer specialist with expertise in breast cancer treatment and research. She is interested in testing new chemotherapy combinations, biological therapies and immunotherapies for breast cancer, with a particular focus on treatment of cancer that has spread to the brain.
Details
Status

in progress, not accepting new patients

Start Date

Completion Date

(estimated)

Sponsor

Novartis Pharmaceuticals

ID

Phase

Phase 3

Study Type

Interventional

Last Updated
Frequently Asked Questions