This study is in progress, not accepting new patients
Study of ORIC-101 in Combination With Anticancer Therapy
a study on Solid Tumor
Summary
Eligibility

for people ages 18 years and up (full criteria)

Location

Dates

start:

end: about

Principal Investigator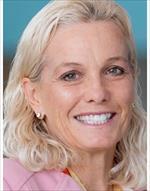 Description
Summary
The purpose of this study is to establish the recommended Phase 2 dose (RP2D), safety, pharmacokinetics (PK), pharmacodynamics (PD), and preliminary antitumor activity of ORIC-101 in combination with nab-paclitaxel or other anticancer therapies when administered to patients with advanced or metastatic solid tumors.
Official Title
An Open-label Phase 1b Study of ORIC-101 in Combination With Anticancer Therapy in Patients With Advanced or Metastatic Solid Tumors
Details
ORIC-101 is a small molecule GR antagonist being developed for the treatment of patients with solid tumor malignancies. Mechanistically, ORIC-101 inhibits GR transcriptional activity and blocks the pro-survival signals mediated by the activated nuclear receptor.
This is an open-label, uncontrolled, multicenter, dose-finding study to assess the safety and preliminary antitumor activity of ORIC-101 in combination with nab-paclitaxel or other anticancer therapy in patients with advanced or metastatic solid tumors. The study will begin with dose finding in combination initially with nab-paclitaxel in patients with various solid tumors (Part I); additional dose expansion cohorts in specific tumor types with nab-paclitaxel (Part II) or with other anticancer therapies may be evaluated through protocol amendment(s).
The study will first evaluate intermittent administration (5 days on, 2 days off for 21 days) of ORIC-101 followed by continuous administration (daily for 21 days) in combination with nab-paclitaxel using a standard 3+3 dose escalation design.
In Part II, patients will be enrolled across four cohorts of advanced or metastatic disease:
Keywords
Solid Tumor, GR antagonist, Glucocorticoid receptor antagonist, Paclitaxel, ORIC-101, Nab-paclitaxel
Eligibility
You can join if…
Open to people ages 18 years and up
(Part I):
- Advanced or metastatic solid tumor, with the exception of neuroendocrine tumors that secrete adrenocorticotropic hormone (ACTH) or corticotropin-releasing hormone (CRH), for which no alternative effective standard therapy is available or for which standard therapy is considered unsuitable or intolerable - Measurable disease (ie, presenting with at least one measurable lesion per RECIST 1.1) - Radiographic evidence of a lesion that may be safely biopsied by core needle biopsy - For patients with treated, stable CNS metastases that are asymptomatic: no evidence of progression for at least 4 weeks after CNS-directed treatment as determined by clinical examination and brain imaging. Patients must not require steroids - ECOG performance status 0 or 1 - Life expectancy of at least 3 months - Available archival FFPE tissue for submission to central laboratory - Male: must agree to birth control requirements and Female: not pregnant, breastfeeding, and meets requirements regarding women of child-bearing potential - Capable of giving signed informed consent - Agreement and ability to undergo two on-study biopsies, as follows, through a procedure that is deemed to be clinically feasible and not carry significant risk: - one pre-treatment tumor biopsy obtained prior to dosing; and - one post-treatment tumor biopsy during Cycle 2
You CAN'T join if...
(Part I):
- Any other current or active malignancy - Grade 2 or higher peripheral neuropathy - Known human immunodeficiency virus (HIV) infection - Major surgery within 21 days prior to Cycle 1 Day 1 or incomplete recovery from adverse effects resulting from such procedure - Females: history of unexplained vaginal bleeding in the 8 weeks prior to planned study treatment - History of Cushing's syndrome or adrenal insufficiency - Other concurrent serious uncontrolled medical, psychological, or addictive conditions that may interfere with planned study treatment or adherence to protocol - Prior or current treatment with ORIC-101 or any other GR antagonist (eg, mifepristone, relacorilant) - Current or requirement for chronic use of systemic corticosteroids with the exception of inhaled, topical, intraocular, intranasal, or intraarticular corticosteroids. - Current or expected on-study treatment with specified strong CYP3A4 inhibitors or inducers - Treatment with another investigational medicinal product (within 3 weeks prior to starting study treatment) - Receiving any other anticancer therapy, radiotherapy, or herbal (alternative) medicines within 7 days prior to starting study treatment - Use of hormone replacement therapy by females - Current enrollment in any other therapeutic clinical study involving an investigational study treatment - Presence of Hepatitis B surface antigen at screening - Positive Hepatitis C antibody test result at screening or within 3 months prior to starting study treatment - Positive Hepatitis C RNA test result at screening or within 3 months prior to first dose of study treatment - Unacceptable laboratory criteria: - ANC <1500 cells/mm3 (1.5 × 103 cells/mm3) - Platelets <100,000 /µL (100 × 109 /L) - Hemoglobin <9.0 g/dL (90 g/L) - Albumin <3.0 g/dL (30 g/L) - AST (SGOT) or ALT(SGPT) >2.5 × ULN - AST (SGOT) or ALT (SGPT) >2.5 and ≤5.0 × ULN is acceptable for patients with liver metastases - Bilirubin >1.5 × ULN: - Isolated bilirubin >1.5 × ULN is acceptable if bilirubin is fractionated and direct bilirubin <35% of total bilirubin - Bilirubin >1.5 and ≤3.0 × ULN is acceptable for patients with known Gilbert's disease - QTcF >450 msec for males; QTcF >470 msec for females; or QTcF >480 msec for those with bundle branch block (BBB) - Consumption of Seville oranges, grapefruit or grapefruit juice, pomelos, exotic citrus fruits, grapefruit hybrids, or fruit juices containing these fruits from 10 days before the start of study treatment - Sensitivity to any of the study treatments, or components thereof, or drug or other allergy that, in the opinion of the investigator, contraindicates participation in the study. - Any other condition or circumstance (eg, familial, sociological, inability to swallow oral study drug) that, in the opinion of the investigator, may interfere with protocol compliance or contraindicates participation in the study. Expansion Cohorts Part II Inclusion Criteria: - PDAC: Advanced or metastatic PDAC previously treated with and progressed on a fluoropyrimidine-based regimen and a taxane-containing chemotherapy regimen (eg, gemcitabine + nab-paclitaxel). Pancreatic neuroendocrine tumors, lymphoma of the pancreas, acinar pancreatic cancer, or ampullary cancer are not eligible. - Ovarian Cancer: Advanced or metastatic high grade serous or endometrioid epithelial ovarian, primary peritoneal, fallopian tube cancer or ovarian carcinosarcoma, previously treated with and progressed on a taxane-containing chemotherapy regimen; clear cell, mucinous and borderline histologic subtypes are not eligible; must have received at least one line of therapy with evidence of cancer progression within 6 months after the last dose of platinum-based therapy (ie, having a platinum-free interval of <6 months [platinum resistant]), or progressive disease during or immediately after primary platinum-therapy, (ie, platinum refractory). - TNBC: Advanced or metastatic ER-negative, PR-negative, HER2-negative primary breast cancer previously treated and progressed on a taxane-based chemotherapy regimen; no previous or synchronous second breast cancer, unless also confirmed ER-, PR- and HER2-negative; must have received at least one line of therapy in the metastatic setting. - Other Solid Tumor: Other advanced or metastatic solid tumor previously treated with and progressed on a taxane-based chemotherapy regimen, with the exception of metastatic colorectal cancer, primary brain tumors, and neuroendocrine tumors that secrete ACTH or CRH; must have received no more than 4 prior lines of cytotoxic or myelosuppressive therapy Other Key Inclusion Criteria: - At least 18 years of age - ECOG performance status 0 or 1 - Measurable disease as assessed centrally using RECIST 1.1 - Treated, stable CNS metastases must be asymptomatic and must not require steroids - Agreement and ability to undergo two on-study biopsies, one pre-treatment obtained prior to dosing and during Cycle 2 - Adequate organ function as defined by the following criteria: - ANC ≥1500 cells/mm3 (1.5 × 103 cells/mm3) - Platelets ≥100,000 /µL (100 × 109 /L) - Hemoglobin ≥9.0 g/dL (90 g/L) - Albumin ≥3.0 g/dL - AST (SGOT) or ALT (SGPT) ≤2.5 × ULN, ≤5.0 × ULN for patients with liver metastases - Bilirubin ≤1.5 × ULN; patients with a known history of Gilbert's syndrome and/or isolated elevations of indirect bilirubin are eligible - QTcF ≤480 msec - Ability to swallow ORIC-101 intact without chewing or crushing the capsules or tablets - Adequate gastrointestinal absorption. If the patient has undergone gastric bypass surgery and/or surgery of gastrointestinal or hepatobiliary tract, the patient must demonstrate adequate absorption as evidenced by albumin ≥3.0 g/dL, controlled pancreatic insufficiency (if present), and lack of evidence of malabsorption Expansion Cohorts Part II Exclusion Criteria: - Any other current or active malignancy - Prior or current treatment with ORIC-101 or any other GR antagonist (eg, mifepristone, relacorilant) - Concurrent treatment with any other anticancer therapy including chemotherapy, hormonal therapy, immunotherapy, radiotherapy, chemoembolization, targeted therapy, or an investigational agent within 28 days prior to Cycle 1 Day 1 - Major surgery or radiotherapy within 21 days prior to Cycle 1 Day 1 or incomplete recovery from adverse effects resulting from such procedures; palliative radiotherapy within 1 week of Cycle 1 Day 1 - Systemic, inhaled, or prescription strength topical corticosteroids within 21 days prior to Cycle 1 Day 1; short courses (≤5 days) for non-cancer-related reasons are allowed if clinically required - Grade 2 (moderate) or higher peripheral neuropathy per CTCAE v5.0; patients with mild peripheral neuropathy may be eligible at the discretion of the investigator in consultation with ORIC - All other toxicities from prior therapy (except alopecia) that have not resolved to National Cancer Institute Common Terminology Criteria for Adverse Events (NCI-CTCAE) v5.0 ≤ Grade 1 - Females: history of unexplained vaginal bleeding in the 8 weeks prior to Cycle 1 Day 1 (given potential for ORIC-101 to exacerbate such bleeding) - Females: use of hormone replacement therapy; hormone replacement therapy must be discontinued to allow for confirmation of postmenopausal status - History of Cushing's syndrome or adrenal insufficiency - Current (within 10 days prior to Cycle 1 Day 1) or expected on-study treatment with specified strong CYP3A4 inhibitors or inducers - Known human immunodeficiency virus (HIV) infection, unless patient is healthy and has a low risk of AIDS-related outcomes - Presence of Hepatitis B surface antigen (HBsAg) at screening - Positive Hepatitis C (HCVAb) antibody test result at screening or within 3 months prior to Cycle 1 Day 1. NOTE: Patients with positive HCVAb due to prior resolved disease can be enrolled if a confirmatory negative Hepatitis C RNA test is obtained - Positive Hepatitis C RNA test result at screening or within 3 months prior to Cycle 1 Day 1. NOTE: Test is optional and patients with negative HCVAb test are not required to also undergo Hepatitis C RNA testing
Locations
UCSF Helen Diller Family Comprehensive Cancer Center




San Francisco

California

94115

United States

Stanford Cancer Institute




Palo Alto

California

94304

United States
Lead Scientist
at UCSF
Pamela Munster
Professor, Medicine, School of Medicine. Authored (or co-authored) 145 research publications
Details
Status

in progress, not accepting new patients

Start Date

Completion Date

(estimated)

Sponsor

ORIC Pharmaceuticals

ID

Phase

Phase 1 Solid Tumor Research Study

Study Type

Interventional

Participants

Expecting 174 study participants

Last Updated
Frequently Asked Questions