This study is in progress, not accepting new patients
Study of Oral RXDX-101 in Adult Patients With Locally Advanced or Metastatic Cancer Targeting NTRK1, NTRK2, NTRK3, ROS1, or ALK Molecular Alterations.
a study on Solid Tumor
Summary
Eligibility

for people ages 18 years and up (full criteria)

Location

Dates

study started

estimated completion

Principal Investigator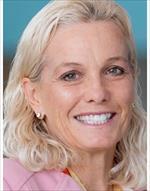 Description
Summary
Official Title
Keywords
Locally Advanced Solid Tumors Metastatic Solid Tumors Neoplasm Metastasis Entrectinib Entrectinib (RXDX-101)
Eligibility
Locations
Lead Scientist
at UCSF
Pamela Munster
Professor, Medicine. Authored (or co-authored) 122 research publications.
Details
Status

in progress, not accepting new patients

Start Date

Completion Date

(estimated)

Sponsor

Hoffmann-La Roche

ID

Phase

Phase 1

Study Type

Interventional

Last Updated
Frequently Asked Questions